The power of a well-built website cannot be undermined. It is frequently the primary impression a new guest will get from an organization. It is your most capable business card. Your communication interface between you and your guest.
What Should a Nonprofit Website Include?
Nonprofit organizations have valuable missions to communicate. Your website must be optimized. It serves as your organization's handshake to your visitors.
You need to be able to handle every single person. As such, it needs to showcase the structure and elements of what a nonprofit website should include making the crowd want to give and engage. These are the 11 Elements of What Should a Nonprofit Website Include.
1. User-Friendly Interface
When guests can't get their way around your site, they get exhausted and leave. To avoid such occurrences, your website should be a place of harmony. It should help the visitor find exactly what they're looking for, as quickly as possible.
Your website should have a balanced consideration between navigation and menu. It needs to have good internal linking. It also requires a good search feature and an informative header and footer. Refrain from using jargon. Avoid dialects that don't depict the content of the landing page.
Users visit your site for diverse reasons. Be certain that it's effortless for new visitors to find out more about your organization. Make their website tour a comfortable experience.
2. Mobile-Friendly Design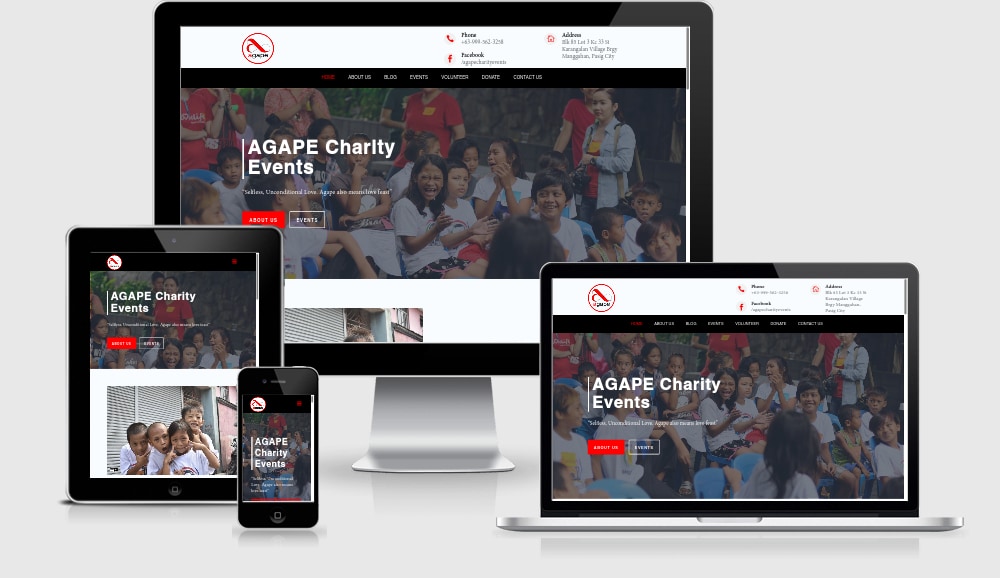 Right now, mobile users fill in the majority of website traffic. If your website is not on a mobile-friendly track, then you are definitely missing it out.
Mobile-friendly design means your website adjusts to fit any mobile screen size. It allows mobile users to explore and see your website and its content.
Being mobile-friendly is so prominent and important. Responsive websites are being prioritized by Google's search algorithm. They first register websites that are responsive to users searching on a mobile.
Make sure you are taking advantage. Get every page of your website mobile responsive. Keep in mind that most of the users spend their media time on their mobile.
3. A Clear Call-to-Action (CTA)
Ultimately, the goal of any website organization is to get its audience engaged.
CTAs are relevant. They encourage your audience to take immediate action on your campaign. Typically, they are buttons or banners that stand out on the page and offer an action to be taken.
CTAs are essential in turning prospects into donors and volunteers. You have to make it visible, clear, and easy to understand. This makes your organization compelling and as productive as possible.
It is important to guide your audience to enhance their user experience. It's like being direct in telling them what you want them to do in the approach of banners and buttons.
4. Photos and Portfolio
A photo strikes a unique approach to plenty of personalities. Allow your photos to express your story.
Including a gallery or a portfolio will reveal your genuine intention. It fosters trust. A portfolio includes the problem you are solving. You show them how you approach solving it, and its direct impact and results.
Maintaining a portfolio allows your stakeholders to have an overview of your actions. The more they find what they're looking for, the better engagement they'll give you to receive.
5. Email Subscription Form
Beyond showing how to attract users to join your cause, including a newsletter sign-up is a must.
An email subscription sends a newsletter to your user from your website. Once the user fills in the subscription form, a confirmation email is sent to the user's email. The user will then get a confirmed opt-in. After confirming, the user's email address will then be added to the website's mailing list.
Pull the user's interest in your organization. Be able to connect the dots between their cause and the difference they can create.
6. About Us Page
Every organization has a story to tell. Make it stand out. Create an About Us Page that is compelling and crucial.
Introduce your organization to your new visitors. Tell them who you are and what are the valuable things your organization has to do. State your mission and give them your location. Tell them your story and show off your purpose. Tell facts and show them your accomplishments. Present to them what your organization has made.
Play in your own words. Impress your visitors by creatively telling your story with words alone.
7. Contact Us Information
You don't just want to introduce your nonprofit, you need people to contact you. All you have to do is give them the right means to reach you.
Don't limit your website by just adding an email address, get the benefit by adding Contact Us Page. This allows custom email notifications to deliver messages to the right person. Also, provide a consistent and accurate Contact Number of whom to contact.
Don't rely on open communication. Add all available contact options and never miss a wonderful milestone.
8. Online Donations System
Keep in mind that no matter how great your cause is, you need donors to sponsor it.
It is a brilliant move to have an online donation option available on your website. Though it is a crucial part for nonprofit organizations. It is important to make it easy for visitors to contribute to your cause.
You should also include what option you use. Either you use a dedicated service, your own embedded system, or an online donation form. Each alternative has its own benefits, you only have to choose which you think is appropriate.
9. Social Media Links
Creating the perfect website for your organization needs appropriate usage of SEO services. Social media has been depicted as an ideal way of bringing online traffic to your website.
Providing social media links to your website provides easy communication. It enables an easy connection with your organization's other personal pages. It gives your organization a distinct online presence from other organizations. It also helps you build a network with like-minded personalities who can help you grow.
Social Media helps you succeed in online marketing in this modern era of web development.
10. Blog
One of the must-have elements of what a nonprofit website should include is a blog.  Without blogging, your website would remain invisible in the eyes of your relevant audiences.
Running a blog makes your organization's website searchable and competitive. It connects you to your objectives. It also boosts your online presence and sends quality to your website.
Blogs promote reader engagement. You only need to keep your future readers satisfied and engaged.
11. Testimonials
Most individuals are doubtful any time they wander onto a website for the first time. Your website needs to reflect positively on your organization. One way you can do this is by committing one of your web pages into testimonials.
Testimonials work like referrals. This convinces interested users that they can rely on you and that you are worth their trust. It also helps you create an emotional connection with your visitors. If they can relate to the person in your testimonials, it will be easier for them to relate to your organization. Identify the names and pictures of the testimony giver for the viewers to perceive that it was legit.
With the right content and workflow, these can assist you. It directs your website in the direction you want it to go.
The Best Nonprofit Organization Website Starts Here
That's about it. Building a nonprofit website doesn't have to be frustrating or overpowering. Keep the user experience priority in mind.
Keep these best plan tips in mind. You will surely go beyond any doubt to create a website that best speaks to your organization.
If you're looking for ways to improve your nonprofit organization's website, Nonprofit Websites is the answer for you. Nonprofit Websites is a website development service dedicated to nonprofit organizations.